Welcome to episode 5 of JiG!

If you are not a premium subscriber yet, please consider becoming one, you get free access to games, coupons, and most importantly you support us in providing you this quality content. Thank you!
Feature Game Released Last Week: Age of Wonders 4: Empires & Ashes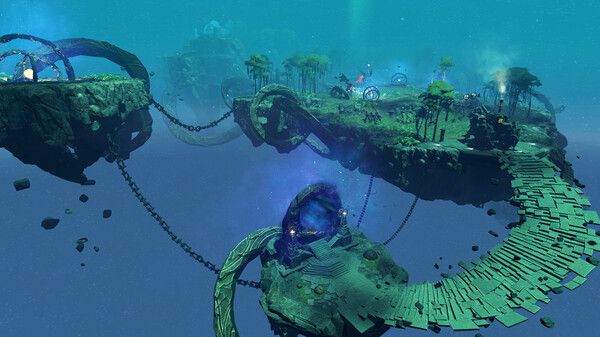 The latest Age of Wonders 4 DLC, "Empires & Ashes," has been released, offering an outstanding expansion that enriches the turn-based strategy game with a wealth of new content. Simultaneously, a free update accompanies this expansion. With "Empires & Ashes," players gain access to 18 new units hailing from the brand-new Reaver Culture, four fresh Tomes of Magic, a newly introduced Infestation mechanic, and a new Ancient Wonder to explore.
Early Reaver armies employ Harriers' throwing nets to immobilize their adversaries, allowing their Overseers to subdue enemy units and incorporate them into their own ranks post-battle. Mechanical Observers take to the skies, marking targets for Magelocks to eliminate.
The Reaver Culture boasts a conquistador aesthetic and fields units armed with guns, such as Magelocks and Dragoons. They excel as a defensively-minded faction, systematically wearing down their enemies with concentrated firepower, all while capturing and assimilating enemy units in battle, thus strengthening their own ranks. They even bring formidable artillery to bear during engagements. Their cities emit smog as crucibles churn out war machines and equipment. If you've ever dreamt of playing the Chaos Dwarfs from Warhammer within Age of Wonders 4, this is the choice for you.
Furthermore, "Empires & Ashes" introduces impressive new Tomes of Magic. The Tier 1 Tome of Alchemy features the Afflictor unit, which spreads poison and weakening vapor with its repeating crossbows, and offers spells that afflict enemies with negative status effects. It also presents a new Siege Project, allowing you to initiate your assault with a gas attack.
Great New Features
These are just a glimpse of the countless possibilities that this fresh content offers for various combinations and playthroughs. Who knows what adventures await? Will you lead a Reaver culture led by a greedy dragon, or perhaps guide a High culture faction transcending the boundaries of flesh to become a divine construct race? The opportunities are boundless.
Age of Wonders 4 was already an exceptional base game, and the Dragon Dawn DLC introduced some intriguing elements. "Empires & Ashes" takes things a step further, providing substantial gameplay additions with a superb thematic focus, enhancing the role-playing aspect significantly.
Game released on November 7th on all platforms. Currently (as of today) it is $19.99 on Steam.

Free Game For Premium Subscribers: RIPOUT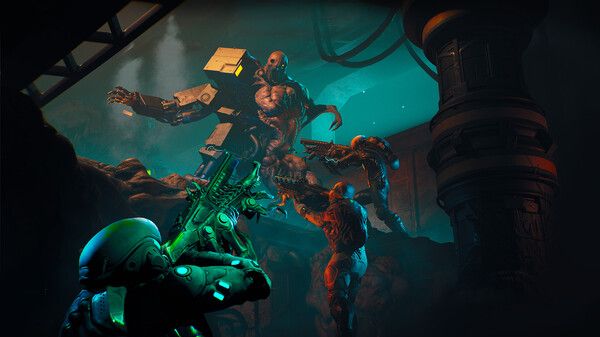 "Ripout" is a cooperative horror shooter that thrusts players into the heart of abandoned, mutant-infested spaceships. Their mission: to battle through the darkness, amass valuable loot, and personalize their characters, all in pursuit of the elusive last sanctuary of humanity. Can you and your loyal Pet Gun reach Sanctuary in time, or will you meet the same fate as Earth's remaining inhabitants?
Embark on a once-in-a-lifetime space odyssey to seek out fellow human survivors, with Sanctuary as the ultimate prize. The questions loom large: where is it, and, even more crucially, what is it? Delve into the destiny of humanity, either alone or alongside friends, in this cooperative science fiction first-person shooter experience that promises hours of gripping entertainment.
It is currently available on Steam.
Free Game Giveaway For JiG Premium Subscribers: eWorlds

Embark on boundless adventures within this immersive 3D multiplayer platform game! eWorlds offers a social environment where you can connect with friends, engage in thrilling adventures, interact with fellow players, engage in friendly competition, and collectively unravel mysteries. From enigmatic caves to bubbling volcanoes, each location is teeming with incredible secrets, fresh landscapes, power-ups, but also treacherous foes and clever traps—so proceed with caution!